Harris County Genealogy Resources, Wills, Estates, Marriages, Maps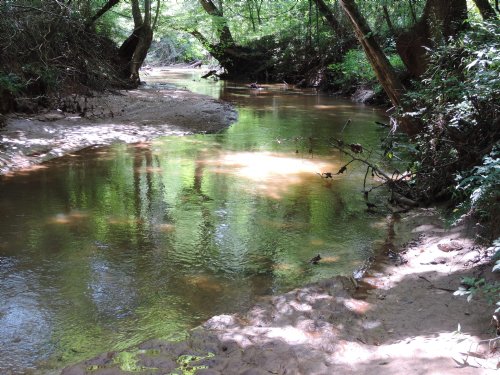 Harris County was created from Muscogee and Troup Counties in 1827 and was named for Savannah lawyer and mayor, Charles Harris. County is Hamilton, Georgia. Early Settlers: Zilpha Baker, John Alexander, James Cotton, Eli Davis, Osborn Ely, William Glaze, William W. Hunt, William Ingram, Thomas Jones, John M. Jordan, Barnett Knight, Branch, Ligen, Isaac Middlebrooks, Abel Nilson, John Pattillo, Jackson Rush, Jeremiah Reeves, William Stringer, Sr., Churcwell Tarvin, Philip Wilder and Benjamin Walker.
Probate Records Available to Members of Georgia Pioneers
Images of Wills and Estates
Wills, Bk 1, 1833-1849 (abstracts)
Online Images of Harris County Wills, Book 2, 1850-1875
Testators: Adams, Anna; Alexander, John; Baker, Merrill;Baker, Zilpha;Bankston, Elizabeth; Barnes, John; Beall, Elias; Berry, Jesse; Blackman, William; Blanchard, Thomas; Boddie,R. V. R.; Boggs, Elizabeth; Brown, Robert; Champion, Philemon; Christian, William; Copeland, Pinkney; Copeland, William B.; Copeland, William Sr.; Cotton, James J.; Cotton, Smith; Cox, Asa; Crews, Reuben; Crook, Osborn; Davenport, John; David, J. W.; Davidson, John; Davis, Eli; Davis, James; Davis, Judith; Davis, Mary Ann; Doris, Joseph; Dowdell, James; Emory, Samuel; Glaze, William; Gassaway, Eliza; Gassaway, James; Goodman, Elizabeth; Gorham, Willis; Granberry, George;Gunn, Jesse;Hamilton, John; Harden, Moses; Harper, Elizabeth; Harris, John; Hendry, Robert; Hevis, Samuel; Hill, Jasper; Hill, Vincent; Hines, Elias; Hopkins, William; Horn, Hugh; Hougton, William; Hudspeth, William; Huey, Alexander; Hunley, Ambrose; Hunley, William; Hunt, William W.; Hurling, Andrew; Hutchins, David; Ingram, William; Johnson, Sanky; Jones, Randall; Jones, Thomas; Jordan, John M.; Key, Henry; Kimbrough, Jesse; Kimbrough, Jesse T.; King, Thomas; . . . more . . .
---
---
Index to Georgia Wills-See Names of your Ancestors

Share your genealogy comments on
Mastodon.Social