DeKalb County Wills, Estates, Deeds, Church Records, Cemeteries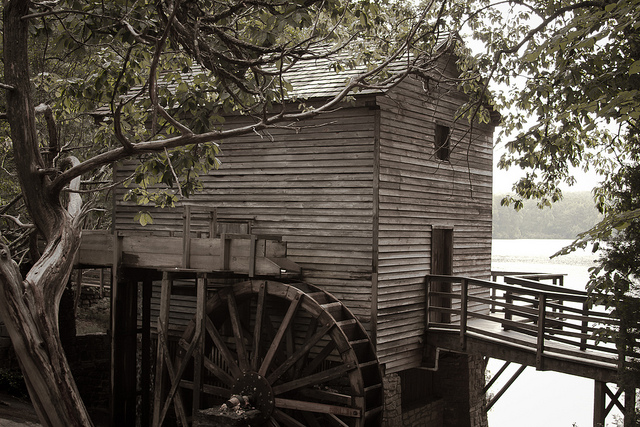 DeKalb County was created in 1822 after the Muskogee (Creeks) Indians ceded the lands by treaty and was taken from Henry, Gwinnett and Fayette Counties. It was named for Baron Johann DeKalb, a German hero of the American Revolution. In 1853 Fulton County was created from the northern portion of DeKalb County. Many of the settlers to DeKalb County were in search of new lands and were farmers. When researching DeKalb County, Henry (the parent County) and Fulton Counties should also be researched. Unfortunately, the estate records do not begin until 1840. If you have an ancestor who resided within the boundaries of the present-day Atlanta, those records will be found in DeKalb County. Remember, the journey from Atlanta to present-day Decatur to file a deed, will, or other record was quite a trip.
DeKalb County Probate Records Available to Members of Georgia Pioneers
Marriages
DeKalb County County Marriages 1885-1886 from newspapers
Maps
Map of DeKalb County County
DeKalb County Wills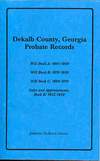 DeKalb County Probate Records by Jeannette Holland Austin comprizes the content of these records.
DeKalb County Wills & Estates 1841-1869
DeKalb County Wills & Estates 1870-1889
DeKalb County Wills & Estates 1890-1919
DeKalb County Appr. & Returns 1852-1858
Indexes to Probate Records
Index to Deed Book L 1846-1852
Index to Deed Book M 1850-1853
Index to Deed Book N 1852-1854
Index to Annual Returns, Appraisements, Inventories, Sales, 1842-1852
Index to Annual Returns, Appraisements, Inventories, Sales, 1852-1859
Index to Annual Returns, Appraisements, Inventories, Sales, 1858-1863
Index to Annual Returns, Appraisements, Inventories, Sales, 1863-1868
Index to Annual Returns, Appraisements, Inventories, Sales, 1868-1884
Deeds
Miscellaneous Wills and Estates
Adair, Thomas O., estate
Adair, William, deed dated 1849
Adams, W. D., estate
Akin, Martha, estate
Allen, William, estate
Anderson, William C., estate
Argoe, Robert, estate
Armstrong, John, estate
---
---
Index to Georgia Wills-See Names of your Ancestors

Share your genealogy comments on
Mastodon.Social