Charleston County Wills, Estates, Guardianships, Deeds, Affidavits 1670 to 1868
Charleston and Charleston County represent the earliest productive economy in South Carolina. English settlers arrived in the colony as early as 1670 and established a town at Albemarle Point on the west bank of the Ashley River. Then Charles Town, named in honor of King Charles II of England, was built a few miles away between the Ashley and Cooper rivers. Charles Town (renamed Charleston in 1783) was the political, social, and economic center of the South throughout the colonial period, becoming the antebellum capitol of the state capital until 1790. Charleston District was formed in 1769, but portions were later split off to form Colleton (1800) and Berkeley (1882) counties. Charleston County of today includes the old parishes of St. Philip, St. Michael, Christ Church, St. Andrew, St. John Colleton, and part of St. James Santee. It was the English and French Huguenot settlers and their African slaves who established the prosperous rice and cotton plantations of the eighteenth and nineteenth centuries. In fact, some of the first Georgia colonials ran away to Charleston so that they could establish agricultural plantations using slave labor. In essence, Charleston represented civilization to the colonials. In June of 1776, Charleston found itself embroiled in the Southern Campaign of the Revolutionary War and handily defeated the attacking British fleet. A palmetto log fort (later named Fort Moultrie) on the island of Sullivan Island cannonaded British causing them to retreat. During the War Between the States when federals were fired on at Fort Sumter by Confederate forces in April 1861, this act signalled the start of the war.
Early settlers: Charles Cotesworth Pinckney, General Andrew Pickens, Colonel Robert Anderson, Captain Robert Maxwell, John Bowen, Major John Ford, John Hallum, William Johnson, John Lewis Gervais, Ralph Atmar, George Bampfield, Lewis Newhouse, John James Himely, Edward Trescott, James Bentham, Moses Tomlin, William Moultrie, George Ringland, Jacob Drayton and others.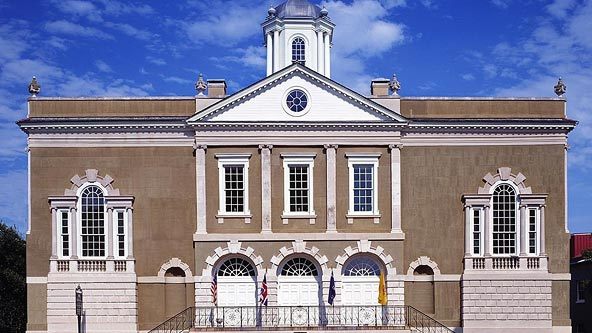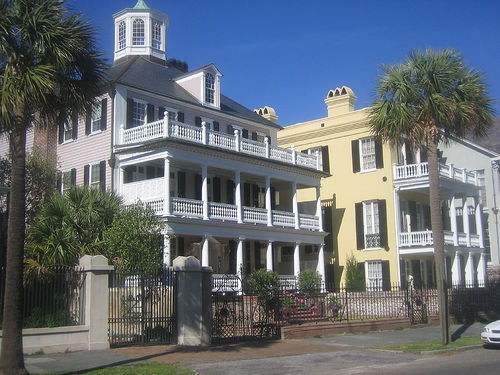 Charleston County Wills, Estates, Records Available for Members of South Carolina Pioneers
Images of Wills, Deeds, Appraisals, Inventories 1729 to 1731
Akins, John | Allen, Richard | Allison, William | Arnold, John to Griffith Rice | Axtell, Daniel to Daniel Axtell Jr. | Ballough, John | Barker, Sarah | Bass, John | Bellinger, William to Mary Donovan | Betteson, John | Betteson, William | Bird, John | Bonneau, Anthony | Brewer, Charles | Brown, Charles | Browne, James | Burnham, Charles | Butler, Christopher | Butler, James | Canty, William, Captain | Canty, William | Carter, Benjamin and wife to William Moore (deed) |Clinch, Alexander | Collins, William | Colwell, John | Cornish, Henry | Cowen, John | Crawford, Samuel | Crichton, George | Cutfield, Richard | Cutfield, Thomas | Danford, Joseph | Dolley, David | Donavan, Daniel | Donnelly, Edward to John Carlow (deed) | Dopson, Joseph | Dormond, Hugh to Thomas Wouvour (deed) | Douglas, George bound to Matthew Beard |Durham, David (deed) to his widow |Eddings, Abraham | Ellery, Thomas | Fushier, Francis | Goodbee, Joseph | Hales, John | Hales, William to Edward Scott(deed)| Hales, William to Edward Scull and Thomas Loveless (deed)| Hancock, Charles | Harbin, Richard to Robert Taylor (deed) | Hepworth, Thomas | Hutchinson, John | Johnson, George to Daniel Green (deed) | Johnson, Governor, Lucas Stoutenburg and Joseph Massey (document) | Johnston, Humphrey | Johnston, William | Jones, Philip | Lambert, John | Lanier, Daniel | LaRoche, Daniel and Thomas (deed) | Laurens, John to Lewis Gourdin (deed) | Lorey, Thomas | Lukewrier, Elizabeth | Lyon, Ebenezer | MacDonald, David | MacDowell, Archibald | Macdowell, Mary | Macpherson, James | MacPherson, Mary | Macintosh, Daniel | Manigault, Peter | McDonald, David | Mikell, Ephraim Sr. | Mills, John | Mills, Richard | Morris, John | Mortimer, John | Newborough, Matthew | Nicholls, Henry | Nichols, Mary | Oade, Nathaniel | Osgood, Thomas Sr. | Paddy, Mathew | Parsons, Martha | Perryman, Benjamin | Price, Thomas | Ramsey, Benjamin | Rowe, Richard | Saltus, Mary to Michael Browler (deed) | Sanders, Abraham | Saunders, Samuel | Scott, Edward | Skine, Alexander | Smith, Thomas Jr. | Spoode, William | Stevens, John | Sulivan, John | Taveroon, Stephen | Tilly, James | Townsend, Joseph | Valley, Thomas | Varino, Jeremiah | Veal, Edward | Verdell, Anthony | Wallace, Elizabeth | Warnock, Andrew ...more...
---
---
Index to Georgia Wills-See Names of your Ancestors

Share your genealogy comments on
Mastodon.Social