County Records Offer the Genealogist the Most Hope!
Tips by Jeannette Holland Austin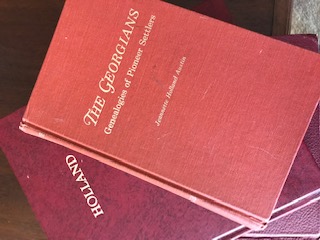 After the census records are researched, the next stop is the county records. where your ancestors resided. It is all there, from the time that they purchased a home or land and recorded the deed, until the probate of the last will and testament and the tax digest revealed them delinquent for on taxes! One of the most interesting stories lies in the reading of the will and estate papers because it reveals the life and times of the decedent. If the court house burned, the next search is the court houses of surrounding counties. That is because families had transactions in other counties as well as relatives. All of the tidbits about each relative helps to form the puzzle. Note: Some of the earliest settlers in Dorchester County came from Dorchester, Massachusetts.
. . . more . . .
---
---
Index to Georgia Wills-See Names of your Ancestors

Share your genealogy comments on
Mastodon.Social